What is Peanut Flour?
Peanut Flour was a completely new concept to me until about four years ago when the original 'Trim Healthy Mama' book brought this little known ingredient into the light. Since then I have been a devoted fan and it has never been absent from my cupboard. For one who loves the flavour of peanuts, its uses are so broad and fun!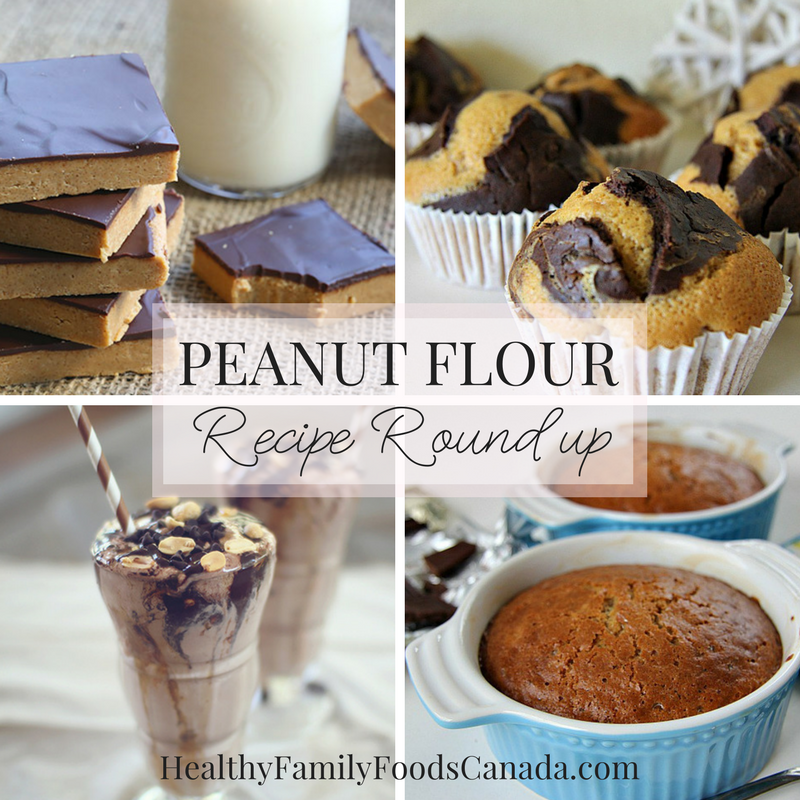 So why peanut flour, many of you may ask? Why not just peanut butter? Think of peanut flour as peanut butter with the oil pressed out. This leaves you with a flour fairly low in fat, but still full of all the flavourful goodness, fibre, protein, and other nutrients found in peanuts. As followers of 'Trim Healthy Mama,' Keto, or LCHF diets are aware of, we are not scared of fat, but sometimes, too much too often isn't in our best interests. While I still love and use peanut butter, I find the flour much more versatile, and even superior in things like smoothies, oatmeal, and sauces where it gives a thickening, creaming effect.
Recipe-Free Ways to Use
Try it mixed with greek yogurt and a dash of stevia for an amazing fruit dip!
Rehydrate it with a bit of water and MCT oil, and add sweetener and salt to taste for a fairly low-cal peanut butter sub. This is my favourite to spread on sprouted or sourdough toast with nature's hollow jam or to spread thickly on slices of apple.
I love to take the original recipe of the 'Fat Strippin' Frappe' from the THM Cookbook and use half peanut flour and half cocoa powder. I add a couple drops of caramel flavour and call it a snicker's shake. SO delightful!
Carb-conscious bakers will be thrilled that they can use this as a flour in many recipes! Check out our recipe round up below for some great options!
We carry two different brands of peanut flour. THM's brand comes in a resealable 1-lb plastic bag, and has a fairly light roast and fine consistency. Protein Plus's flour come in both 1-lb and 2-lb vacuum sealed bags and have a darker, nuttier roast. The grind is still fine, but not quite as much as the THM brand. Both are exceptional quality, and the preference really depends on an individual's taste buds!
Peanut Flour Recipe Roundup
All of these recipes are sugar-free, low carb, gluten-free, THM and Keto friendly and use our star – Peanut Flour!
PIN THIS: