Food for Life Cookbook Review
We are very excited to have partnered with By Grace Ministry to bring a sugar-free, low glycemic cookbook to Canada! Food for Life is a recipe collection from Mennonite ladies across North America who have discovered that their traditional family and church recipes can indeed be made healthy and completely compatible to a healthier lifestyle of eating.
Margaret Raber along with many other women combined their talents and produced this nearly 350-page, full-colour cookbook, ranging from your favourite appetizers to the most decadent, time-honoured desserts. Included are recipes for your own baking blends and sweetener blends, as well as an entire section devoted to canning and preserving in a sugar-free, slimming way.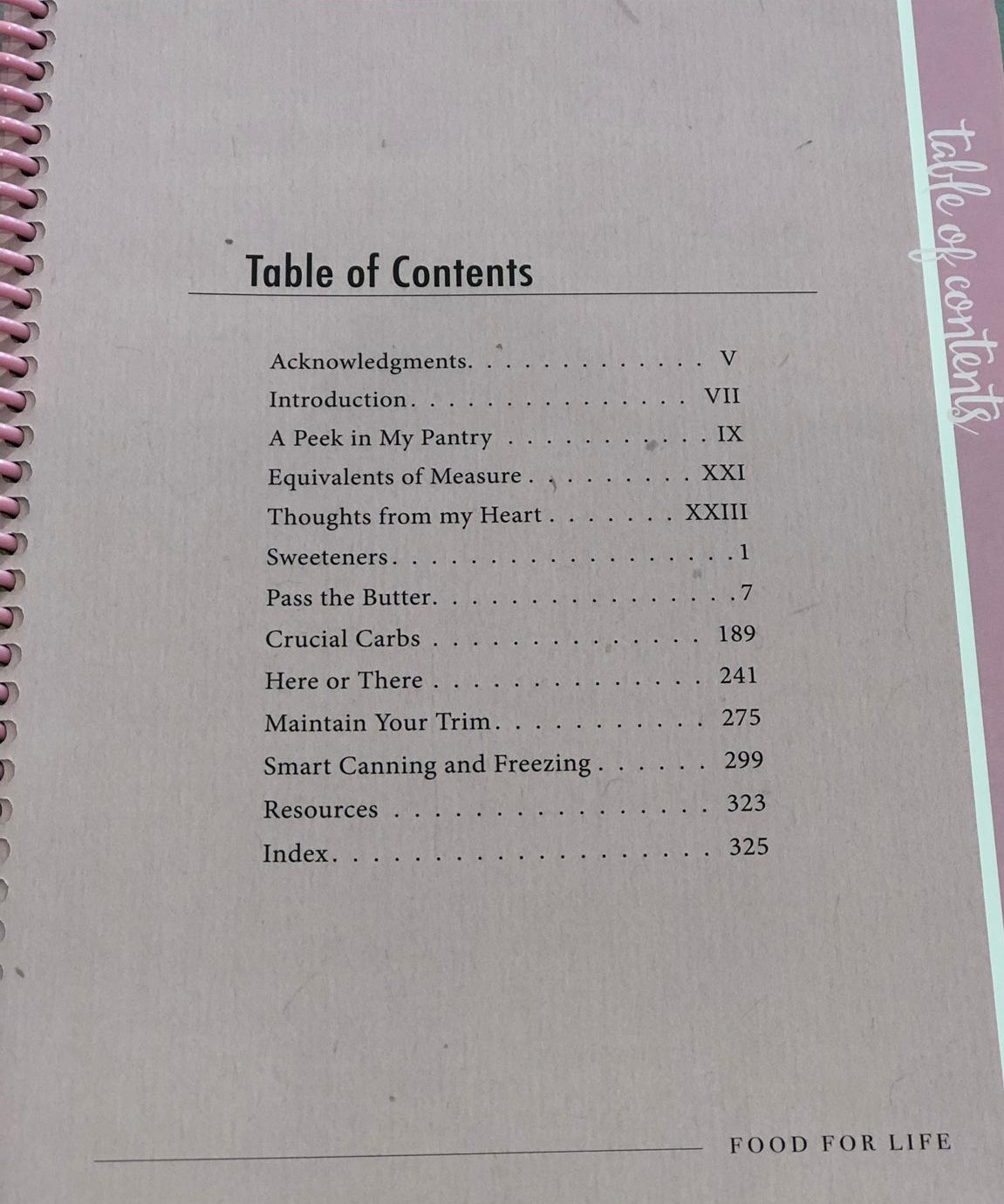 Margaret chose creative titles to mark the different recipe sections as low-carb, low-fat, or a combination of these two fuels. These recipe sections are easily recognizable by their titles, "Pass the Butter," "Crucial Carbs," etc.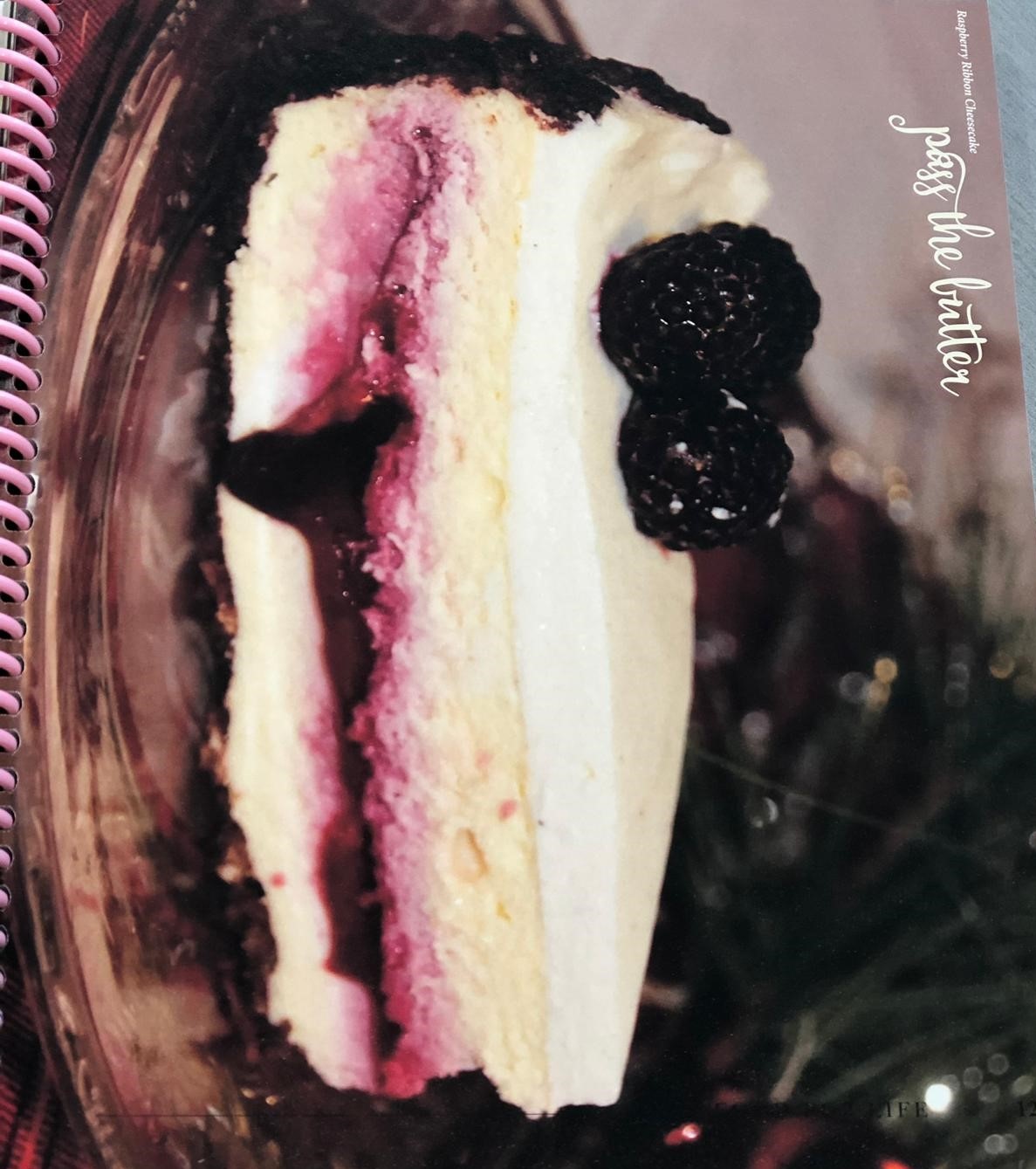 Also included is a well-written explanation before each recipe section. To quote a small section from 'Pass the Butter': "For years we've been told to 'stay away from fats.' But that's not true! Our bodies and brains need healthy fats to function best!! Butter, coconut oil, and olive oil are great ways to get this vital yumminess in!"
As one particularly fond of canning and preserving my own food, I was elated to discover there was an entire section of tried and true canning recipes! From freezer jam, to pickled peppers and beets, sugar free ketchup and spaghetti sauce, relishes and fruit, the options are ALL there! No more feeling stumped about sweetener quantities and whether it will affect the preservation. It's been figured out for you!
And finally… What sort of recipes should you expect? Here is just a sampling.
Baked Macaroni and Cheese
Soft Serve Ice Cream
Blended Caramel Frappe
Cranberry Cream Cheese Coffee Cake
Creamy Fruit Salad
Over Fried Chicken
Jalapeno Poppers
Strawberry Pretzel Salad
Mini Pecan Tassies
Mustard Eggs
Taco Bake
Wet Burritos
Chicken and Rice Delight
General Tso's Meatballs and Rice
Grape Nuts
Peach Crisp
Slow Cooker Baked Beans
Sourdough English Muffins
Creamy Finger Jello
Raspberry Lemonade
Apple Cake with Butter Sauce
BBQ Buffalo Chicken Nachos
Monster Cookies
Peanut Butter Granola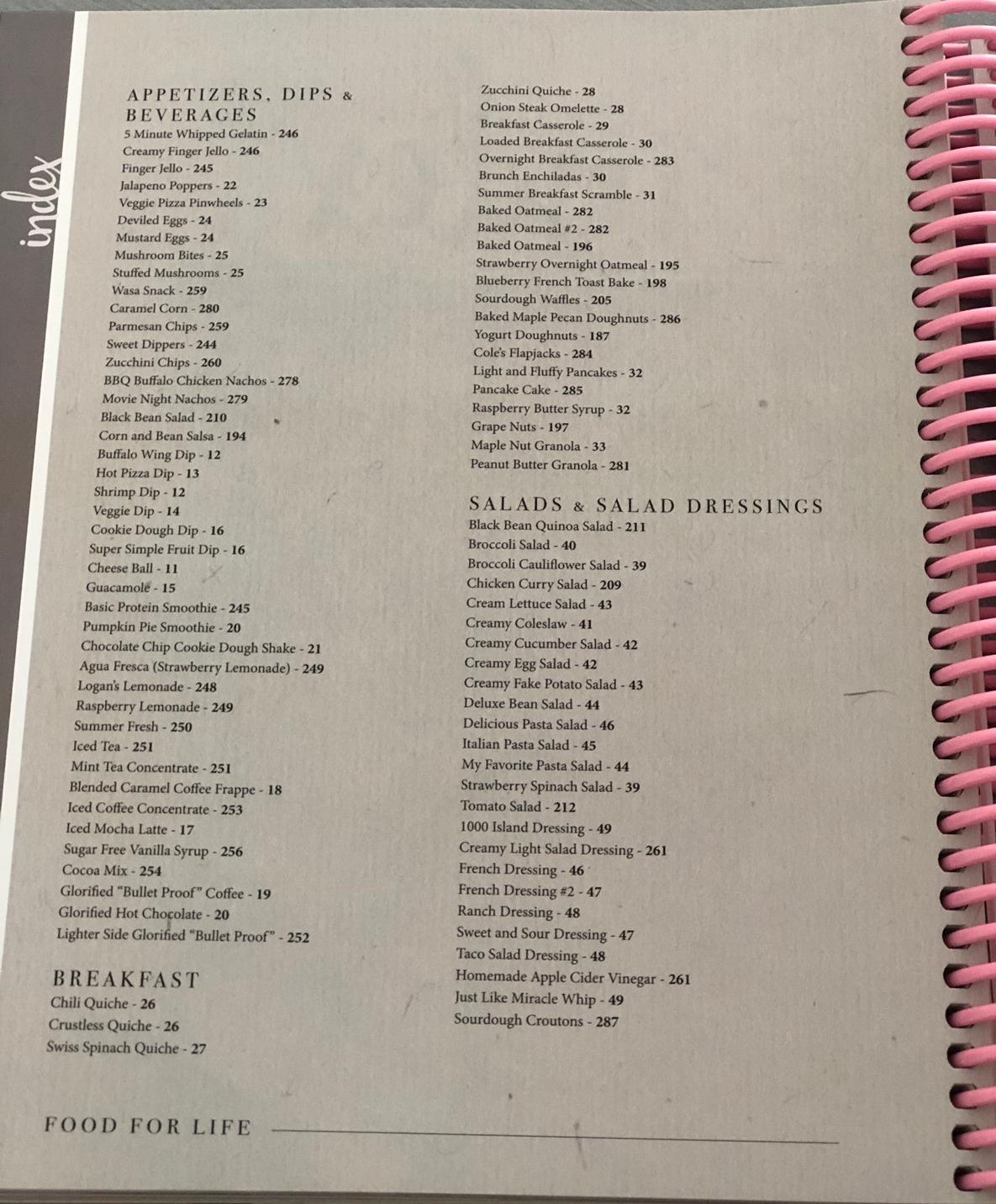 These are just a sampling of the over 300 recipes you will find contained in this gem of a work. One thing I found to be a bonus with these recipes is that it is good solid, simple cooking with very few special or fancy ingredients. Most of the main dishes use foods easily found at your local grocery store, and most of the baking recipes include recipes for your own sweetener blends and flour mixes. Score for those that like a simpler cupboard! Below are a few pictorial samples with the ingredients removed for copyright purposes.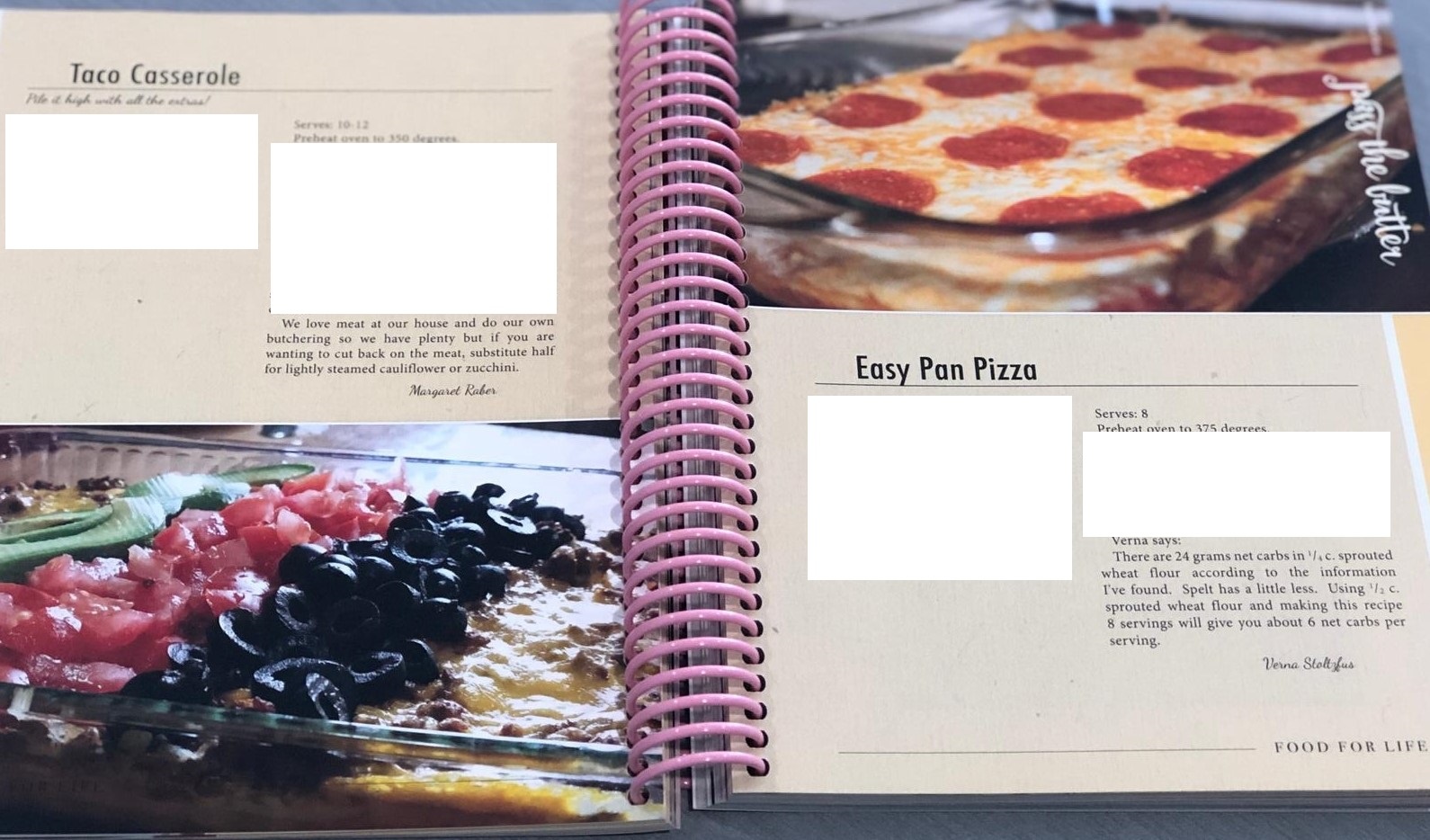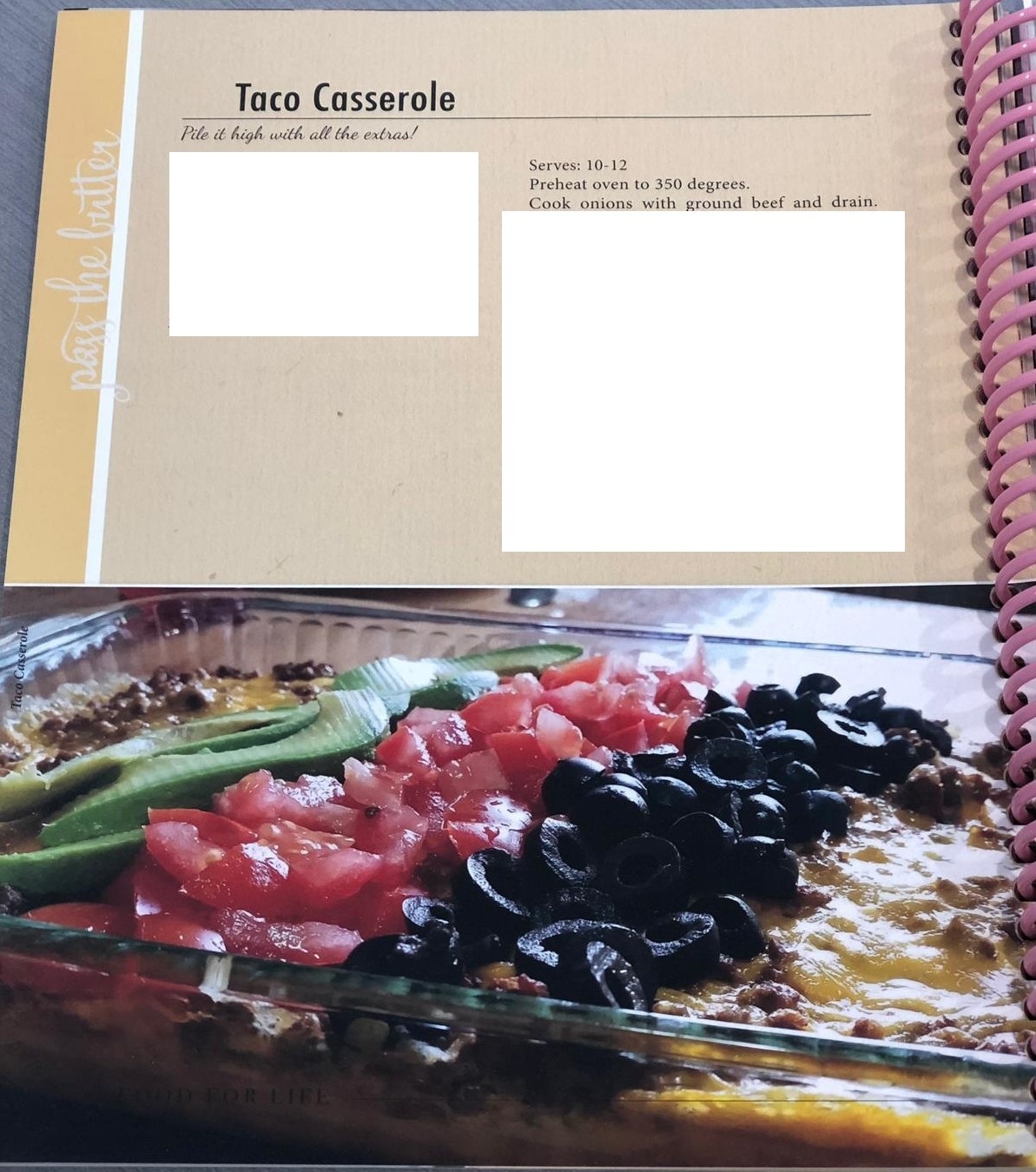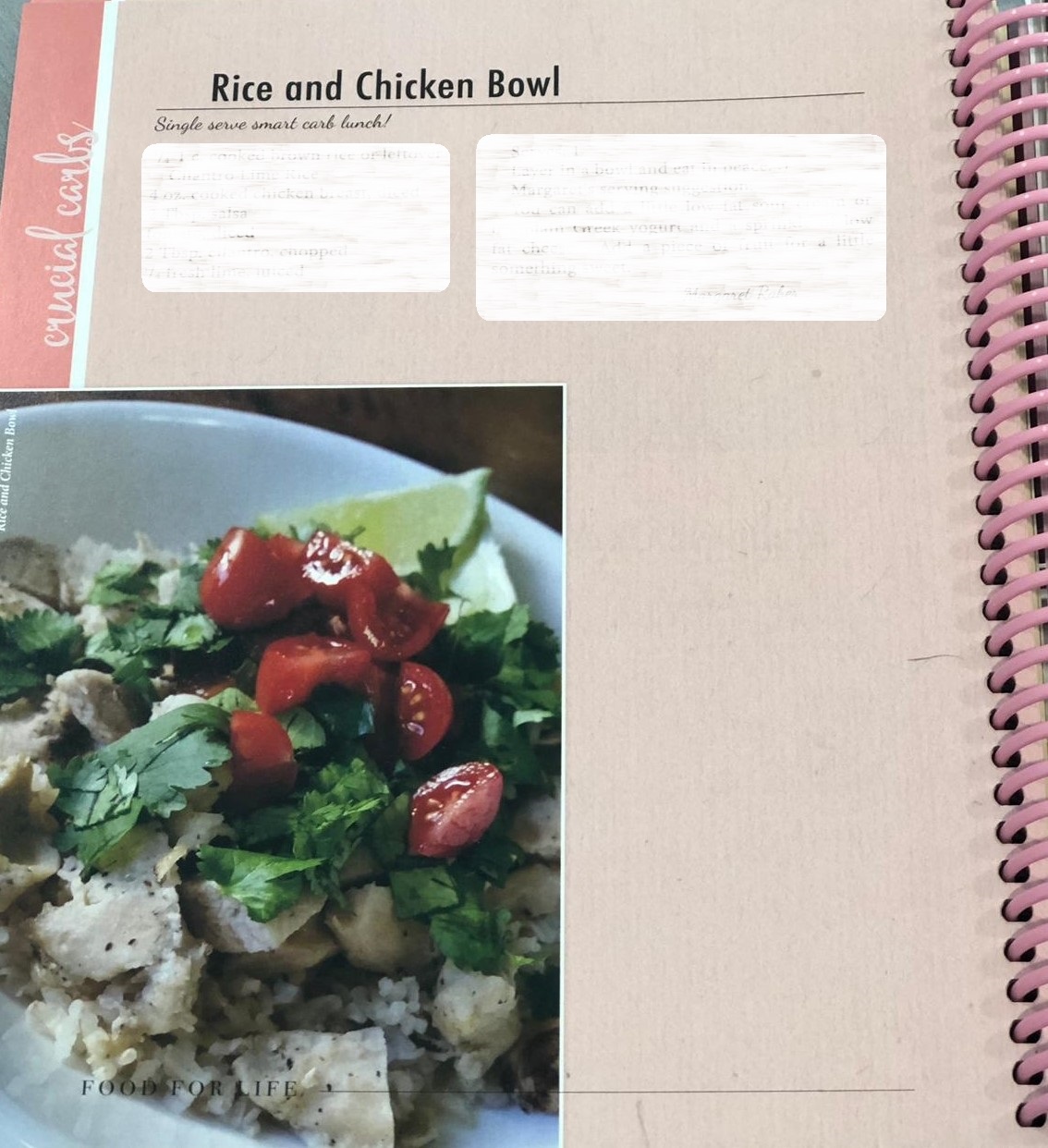 If you live in the USA, you may be able to find this book at your local bookstore, or you can order from By Grace Ministry directly.